WE EMPOWER YOUTH
MIHI (MY-HIGH) Latvia is an NGO that is designed to empower youth and take them out of their comfort zone to explore new possibilities for personal development. We are engaged in youth exchange, education, cultural and social training, language training, volunteering, environmental rights, and development work, especially focusing on the mobility of youth.
We believe in youth empowerment and community development. Since 2019, we have helped many youths engage in various development projects. These project themes are covered through general training workshops and conferences. They include but are not limited to: art and culture, entrepreneurship, intercultural communication, heritage protection, volunteering, environmental protection, equal opportunities, anti-racism, healthy lifestyles, human rights, youth initiatives, youth exchanges, youth employment, youth sports, youth migration, social media, social work, peacebuilding, digital youth work, and youth leadership.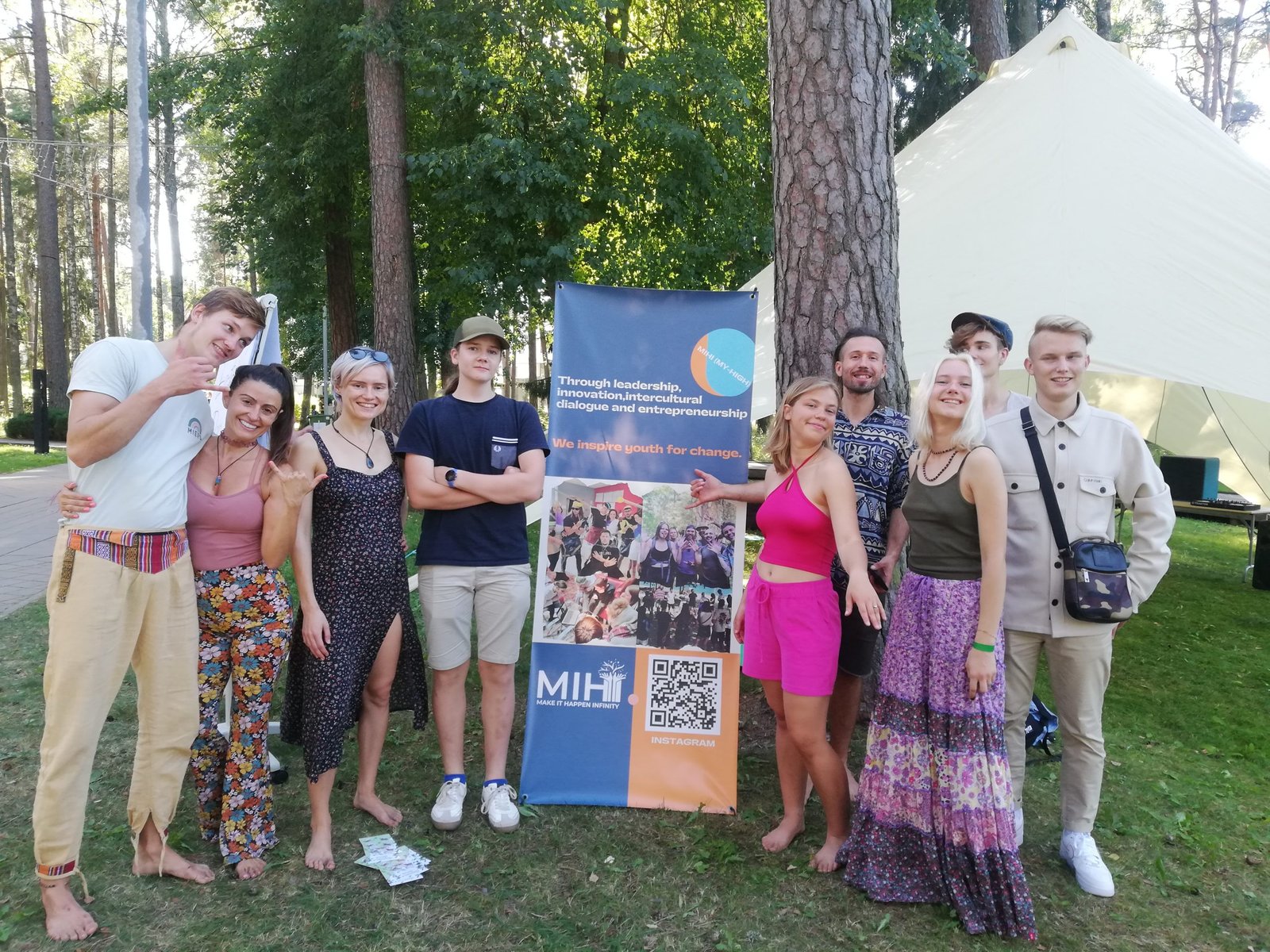 Our Mission
Is to elevate young people with life-changing opportunities and provide them with unique skills for social innovation.
Our Vision
Is to create a positive impact on communities and encourage youths to take steps on the stairs to infinite success.
Join Us
We offer fully-funded workshops and projects throughout Europe, around the Middle East, and in North Africa! Join our movement!
OUR EXPERIENCE
Based on our collaboration with and participation in international projects, we have found innovative ways to address sociopolitical problems and inspire creative forces for social change in surrounding regions. Moreover, using informal educational methods, we developed our learning modules and workshops for kids, youngsters, and adults on upcycling, DIY, Zero Waste, climate and environmental protection, and community engagement.

Since 2019, MIHI Latvia has been part of the most extensive global youth campaigns, such as "Peace One Day" in different schools in Latvia and youth centres. This movement's objective is to institutionalize Peace Day on 21 September each year. In collaboration with educational units and co-working spaces, our recent projects include upcycling workshops, clean-up actions, wellness programs, and local eco-initiatives. Our activities have helped uncover how climate change influences everyday life, what can be done to improve the local climate, and what each person from the local neighbourhood can do themselves to contribute to the transition to climate-neutral living spaces.

This past year has given MIHI the chance to improve its digital competencies and capacity. We are capable of running efficient, effective, and exciting online projects that can reach those who are unable to be part of the international and local activities due to their age limit, geographical location, and other embedded disadvantages.

MIHI has a strong network of international partners. We regularly participate in other Erasmus+ programs to improve our knowledge level and skills, foster intercultural exchange and strengthen international relationships. We have learned extensively from other European NGOs and their experience in facilitating Erasmus+ projects through this process. We hope to bring you on board!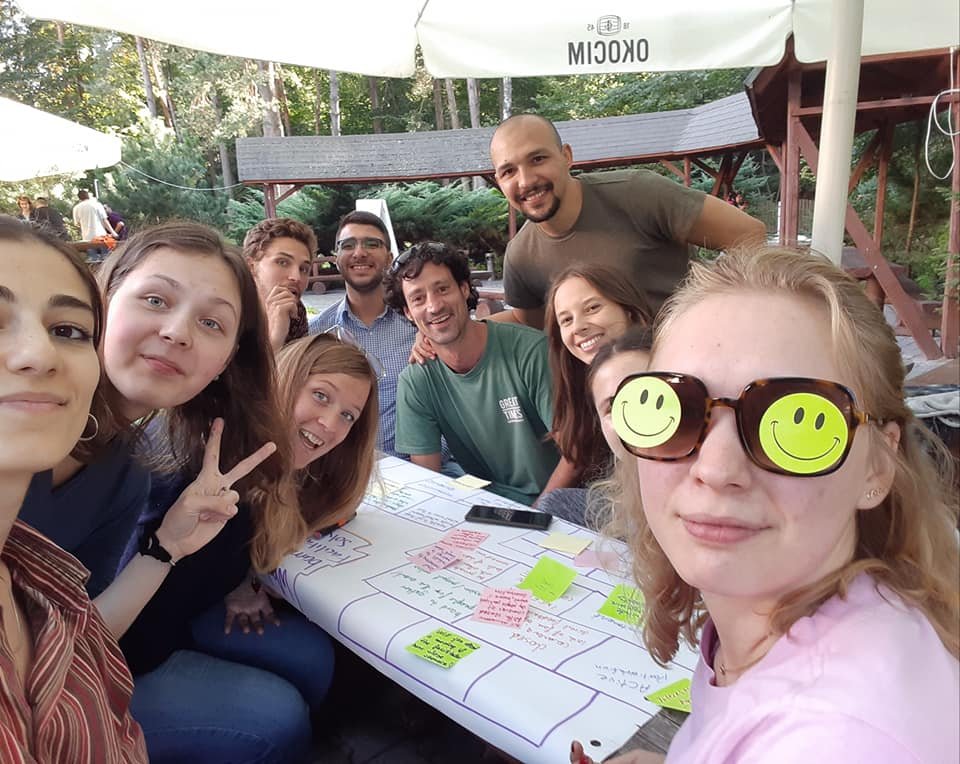 WE HAVE FUN
We laugh till our stomachs hurt and our hearts sing. We create memories that last a lifetime, we build friendships that cross borders.
Follow us on social for upcoming projects!
Make It Happen Infinity provides the tools for youths to overcome limitations and fears. We aim to create an atmosphere in our community that encourages young people to believe in their abilities. We help youths leverage the power of their thoughts and the energy of their motivations to make their dreams a reality.